I've always been fond of book tags in all sorts of ways. I think they're a fun way to add quick content, and they always make me think. Sometimes more than I want to think. I found this post on And On She Reads. I thought this one was so unique, and would be a fun one to get my thoughts churning on the books I've previously read.
The Questions
ON THE FIRST DAY OF CHRISTMAS, MY TRUE LOVE SENT TO ME: A PARTRIDGE IN A PEAR TREE.
The partridge stood alone in the pear tree. What is your favourite stand alone?
I chose Sorcery of Thorns by Margaret Rogerson. This book was one of my favorite books I'd read in 2020. One thing I love about most of Rogerson's books are that they are stand alones. This is one of my absolute favorite reads ever because of the characters, the banter. It was definitely a fond memory of me reading this book.
I picked this book up when we had a power outage during the summer, and since beginning my Fairyloot adventures, I hadn't read many of the books and this was one of the first ones I received. I remember staying up late reading this book and being so enamored by this book. I remember my mom saying I had glitter all over my face, and I knew it was from the book (I have the fairyloot edition which is sprayed green with glitter on the pages). All the time, whenever someone asks me for a book recommendation, this is what I give them. It's a beautiful book inside and out, and it's not a large commitment.
ON THE SECOND DAY OF CHRISTMAS, MY TRUE LOVE SENT TO ME: TWO TURTLE DOVES.
Love is in the air! Who is your one true pairing?
I can't choose my ultimate one true pairing which would be Bellamy and Clarke from The 100 (book them doesn't have the same elite level as the TV version of them), but I will choose my second choice which are Rowan and Aelin. They actually share tons of similarities with Bellarke, so it was an obvious choice (also, Sarah J. Maas has tons of references to The 100 in her Throne of Glass series).
These two are just *chef's kiss*. They're so good, and I am so sad that this story is done and over. I just love everything about them. I remember screaming during a certain line that Rowan yells in Empire of Storms. I reread that scene about thirty times. I'm not kidding.
ON THE THIRD DAY OF CHRISTMAS, MY TRUE LOVE SENT TO ME: THREE FRENCH HENS.
In the spirit of threes, what is the best trilogy you have read?
I had to choose The Infernal Devices by Cassandra Clare for this one. This was the first series of hers I picked up, and I am completely obsessed with this series. I've been meaning to reread all of the Shadowhunters books (for one, I'm so behind) and it is to experience this series again. This series just held a special place in my heart. For one, this was the first series I read that was suggested by the internet. I then fell in love with all the books I've found thanks to Book Twitter, Bookstagram, TikTok, and BookTube.
I find that the core group of characters from this book are some of the best friendships in characters I've ever felt. On top of that, I love how Clare introduces some of the backstory to the characters we loved in The Mortal Instruments. She really set up the world in this book (though I wouldn't recommend starting with these books as I did….it took a while to catch on to the Shadowhunters of it all). It had that classic feel of a Victorian time period, and I would love to see more historical stuff from Cassandra Clare one day because it was such an immersive world.
ON THE FOURTH DAY OF CHRISTMAS, MY TRUE LOVE SENT TO ME: FOUR CALLING BIRDS.
Since series usually consist of four or more books, what is your favourite series?
This was such an easy choice for me because I love Throne of Glass with my whole soul. I love Sarah J. Maas' A Court of Thorns and Roses as well, and as pretty and lyrical as the writing in those books are, this one just speaks to me. Maybe it is because of all those references to The 100 I mentioned earlier (and Outlander…).
I just find these characters so endearing and so much like the characters that I hope I can write one day. There's these little intricacies in the characters that just keeps calling to me, and bringing me back to loving that world time and time again. It's just everything I've loved about fantasy all wrapped up in one seven book series.
This series also had my head spinning with what could happen next, which was unlike any other book series I've read. Sarah J. Maas handles plot choices with finesse. I'm not by any means holding her up on a silver platter and giving her praise, she needs to improve on her diversity (both race and body diversity). But no one can deny that some of her writing is incredible, and I love studying her writing with a writer's lens because of how beautiful her descriptions are.
ON THE FIFTH DAY OF CHRISTMAS, MY TRUE LOVE SENT TO ME: FIVE GOLDEN RINGS.
One ring to rule them all! Who is your favourite Villain/Antagonist?
Can I be that person to answer with my own villain(s)? No? Darn. Well, okay then.
I really hate saying this one as the author is incredibly controversial, but Draco Malfoy. I'm not into DracoTok or anything, I just really enjoy his character. He was the perfect foil to Harry's character. Now, I haven't read these books in a very long time (I think the last time I read a Potter book was when the seventh book came out), and the movie renditions of these characters are more prominent, so I apologize if I mix up anything.
Draco has this quality about him that I find so intriguing. His father seems to only care about pleasing the Dark Lord, and in turn, his son must do the same. There is such a dark quality to Draco that I can't help but sympathize for him as he has to follow the family legacy that his father instilled in him. Some days when I think about Draco and all he had to go through, he deserves a big hug. I can't imagine Draco wanting to be at home much during his breaks from Hogwarts. Like Harry, I'm sure school was more of a home than his actual home.
ON THE SIXTH DAY OF CHRISTMAS, MY TRUE LOVE SENT TO ME: SIX GEESE A LAYING.
Creation is a beautiful thing. What is your favourite world/world-building?
One book that I'm still so obsessed with the world is Warcross by Marie Lu. This world, or the first idea for it, was first introduced in Lu's Legend series. I was on board with the idea, and when this book came out, I read this as soon as I could. I never finished the series (which I need to), but this world is still one of the most unique ones I've read.
I think with the world we currently live in, it makes sense that a world like this one could exist. It's definitely in the realm of possibility, and it's right up there with Sara Holland's Everless for me with how a world would work. This world is one I wouldn't want to live in permanently, but I would love to see it a few times. I would also love to see this as an adaptation.
ON THE SEVENTH DAY OF CHRISTMAS, MY TRUE LOVE SENT TO ME: SEVEN SWANS A SWIMMING.
Who needs seven swans when all it takes is one good animal sidekick? Who's your favourite animal sidekick?
Abraxos! After getting to know this lovely creature, all I could see is the dragon from How to Train Your Dragon, and I was sold. (Though I have to add a disclaimer that when I first read about Abraxos, all I saw was a giant worm). I thought this was one of the best dragon bonds I've read in literature ever. I haven't read Eragon, or anything else with a pet dragon, so this was really unique to me.
Manon and Abraxos had this great bond, and I loved reading about it. It's something I don't often see in literature, and it made me so happy to read. The most I see are the creatures in Harry Potter, or a cat. Never a dog, surprisingly.
ON THE EIGHTH DAY OF CHRISTMAS, MY TRUE LOVE SENT TO ME: EIGHT MAIDS A MILKING.
Milk is so 18th century. Which book or series takes beverages/food to a whole new level?
When I think food and beverages, I always think of Diana Gabaldon's Outlander. There's so much food always in the works with this series, and I love how everything is described in such detail. Gabaldon goes and describes everything so detailed that I always end up so hungry.
I'm not the only one who thought this as someone went ahead and began a blog (which is now compiled of two published cookbooks) called Outlander Kitchen. I absolutely love the recipes in this book, and have made a couple myself. I highly recommend the Honey-Buttermilk Oat Bread (with honey butter).
ON THE NINTH DAY OF CHRISTMAS MY TRUE LOVE SENT TO ME: NINE LADIES DANCING.
Dancing is just one skill of a Lady! Who is your favourite kickass female lead?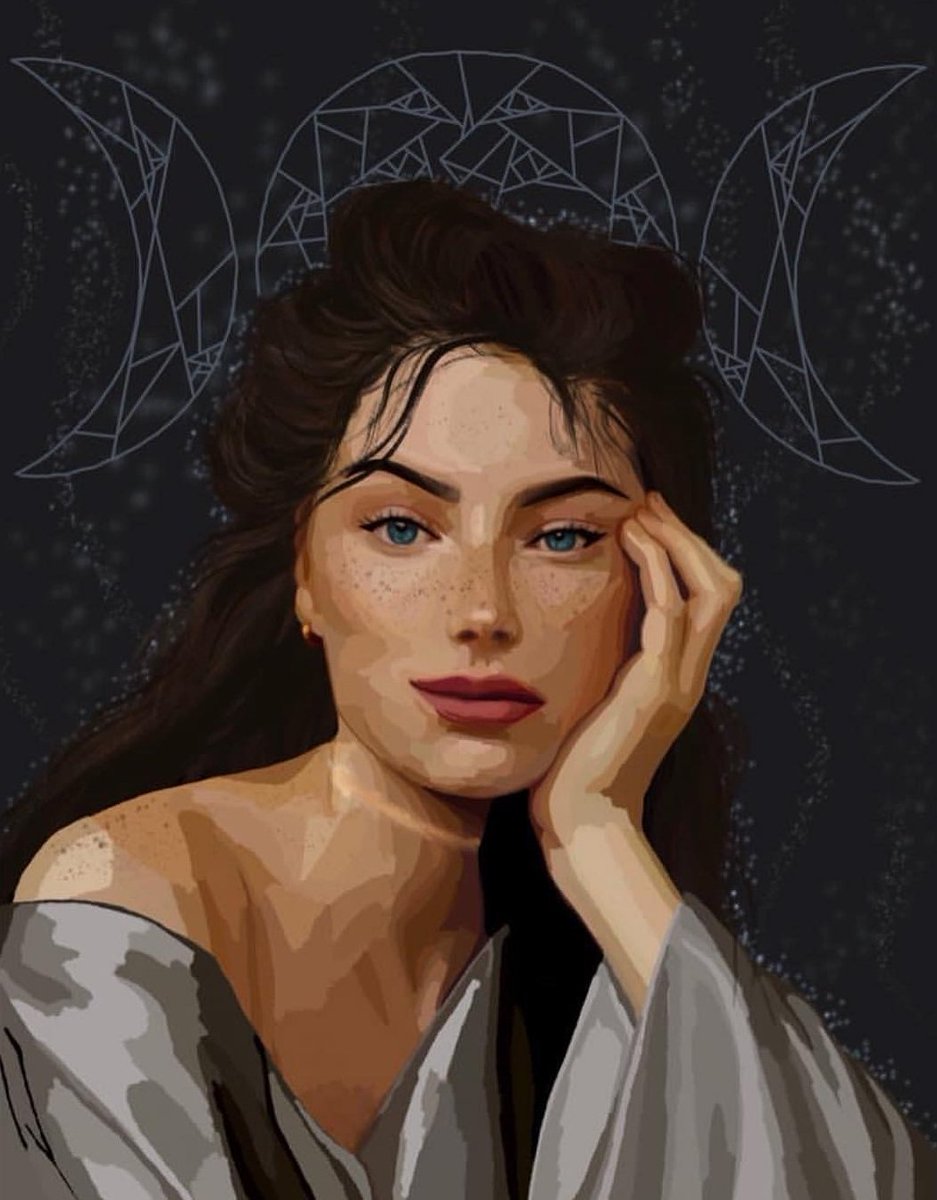 Lou from Serpent & Dove by Shelby Mahurin is one of my favorite heroines I've read to date. She's got the "kickass"ness about her as well as humor. Her humor alone is one of the reasons why she's one of my favorite female leads. She's always got a smart response to just about everything, and it makes the story that much more enjoyable.
This story was one of my favorite reads of 2019 and 2020 (I reread this book). It's got everything I love, and I think Lou will forever remain one of my favorite leading ladies for a long time. She just gets better and better. I haven't read Blood & Honey yet, and I am looking forward to it because of how amazing and funny Lou is.
I also just love Lou and how she demands to be independent in a society that doesn't want her to be independent. She also has to hide a huge part of herself, and I love how she dances around it in the first book.
ON THE TENTH DAY OF CHRISTMAS MY TRUE LOVE SENT TO ME: TEN LORDS A LEAPING.
How about your favourite leading lad?
I tried to think of a male lead as much as I loved Lou….and it had to go to Reid Diggory, Lou's other half (though I did debate on Chaol from Throne of Glass for a moment).
There's a lot of reasons why I love Reid…we have a lot in common. Like our true last names *wink wink* I also just love everything Reid goes through throughout the course of Serpent & Dove. Reid tries to follow everything that's expected of him, but it's almost impossible while having to keep track of Lou. He also goes through a lot of self-discovery for someone who didn't know anything about themselves at the beginning of the book. I loved that so much. My favorite male leads are always the ones who can be vulnerable and "soft" because they resemble a real person so much more than the macho characters, and we honestly need more of them in literature.
ON THE ELEVENTH DAY OF CHRISTMAS MY TRUE LOVE SENT TO ME: ELEVEN PIPES PIPING.
What is your favourite book or bookish thing with musical influence? (It can be about music, reference music a lot etc.)
This is more along the lines of a bookish thing. As I write, I have to listen to music to drown out the noise from the rest of my family. They're loud. I began playlists for my books when I discovered people who read books love knowing the music that inspired those stories.
I began keeping playlists for everything when I discovered this, and Spotify has helped with that more times than I can even count. It helps me stay organized and get back into the mood of the story a lot easier than I could before because the "mood" is already there.
That being said, I also love listening to authors' playlists now, especially books that fit into my genres, and I'm able to pull songs of inspiration from their playlists. The biggest inspiration to keep track of the music I write to was Sarah J. Maas because she has these huge playlists for almost all of her books (Crescent City: House of Earth and Blood isn't publicly available). These playlists used to be available on her website, but they're no longer there from what I could tell. Anyways, she's inspired me so much to keep track of the music that my playlist for We Wretched Things is almost over 300 songs!
ON THE TWELFTH DAY OF CHRISTMAS MY TRUE LOVE SENT TO ME: 12 DRUMMERS DRUMMING.
Drum roll please…what is your favourite read of this year?
I didn't have many choices to choose from since I had an abysmal reading read, but my favorite read this year was Crescent City: House of Earth and Blood. It should be no surprise as I've mentioned Sarah J. Maas several times throughout this post, but her writing style is one of my favorites, and I was interested to see what she would do with Adult Fantasy (though this wasn't that far of a leap for her since she always teetered on the edge).
This book was a fun adventure, and I loved her exploration of friends from now until whatever end. It shows lifelong bonds to the people we love, and I loved seeing a friendship like that. It was almost refreshing, and this book was probably the least "romantic" of any of her books. Yes, romance was still there, but it didn't feel like that's what it was supposed to be about unlike her A Court of Thorns and Roses.
I hope you enjoyed this post and I hope you're having a wonderful holiday season!
~Amanda xx